Construction Adventure Park
Diggerland a construction adventure park in New Jersey where families can drive, ride and operate real machinery.
West Berlin, NJ
856-768-1110
WITH THIS COUPON
Use Promo Code BCA18 for $5 Off Online Purchase of Full Day Over 42" Tickets!
Diggerland USA
100 Pinedge Drive
West Berlin, NJ 08091
856-768-1110
https://www.diggerlandusa.com/
Coupons may not be combined.
Not valid with other offers or prior purchases.
Expires: 12/31/18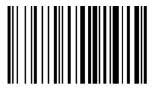 Printed online at EastonAlive.com.

-Print Coupon
©2018 BucksCountyAlive.com. All rights reserved.
Redistribution of coupons in printed or electronic form is prohibited.

Meticulous Home Cleaning
Based and serving Newtown and it's immediate surrounding towns. Personalized and affordable home cleaning at it's finest.
Newtown, PA
609-902-6424


Maximizing SAT/ACT Performance!
Providing expert instruction and targeted practice to maximize performance on standardized tests. Call us today!
Doylestown, PA
215-794-9301

Experience the Best River Ride!
Relaxing outdoor tubing, rafting, canoeing & rafting rides. Free BBQ meal with The Famous River Hot Dog Man.
Southampton, NJ
908-996-5386

Worry Free Property Management
Property management services to investors/owners of over 300 residential properties in Bucks & Montgomery Counties
Doylestown, PA
215-348-4999


Voted the Area's Best Comedy Club!
Comedy shows featuring the regions' funniest comedians and national headliners. Consider Fund-Raising with Comedy!
Doylestown, PA
215-345-5653